Press Release
Kano Laboratories Becomes Member of Industrial Supply Association
Share
3/9/2021
Nashville, TN – March 9, 2021 - Kano Laboratories, a market-leading producer of iconic penetrating oils and lubricants, today announces its membership in the Industrial Supply Association (ISA). This influential entity was created to enable communication, knowledge-sharing and education between members of key industrial channels, including manufacturers, distributors, industrial manufacturers' representatives and service providers.
"Becoming an ISA member will ensure that we stay informed and relevant in this ever-evolving atmosphere..."
The ISA membership further reinforces Kano's commitment to understanding and supporting the needs of distributors and end users alike. The membership also provides Kano with opportunities to build their network and utilize timely insights and analytics in order to anticipate market activity and better serve their customers.
"The industrial environment has experienced significant changes, especially over the last year," said Kano Laboratories CEO, Sevan Demirdogen. "Becoming an ISA member will ensure that we stay informed and relevant in this ever-evolving atmosphere, as we continually develop solutions and business alliances that help industrial workers get tough jobs done."
ABOUT KANO LABORATORIES
Founded in 1939 and based in Nashville, Tennessee, Kano is a leading producer of iconic, branded penetrating oils and lubricants in the industrial maintenance, repair, and operations ("MRO"), professional specialty trades, and consumer markets. Kano has built a passionately loyal customer base around its Kroil branded products, which are used by professionals to loosen rusted, corroded, or frozen mechanical parts. For more information, visit www.kroil.com.
#####
Media Contact:
Liza Klein
615-833-4101
marketing@kanolabs.com
Email Signup
Get The 411: Join Our Email List.
Our Products
KROIL Original Penetrant
Quickly loosens rusted nuts and bolts, frees frozen shafts, pulleys, and many other metal parts.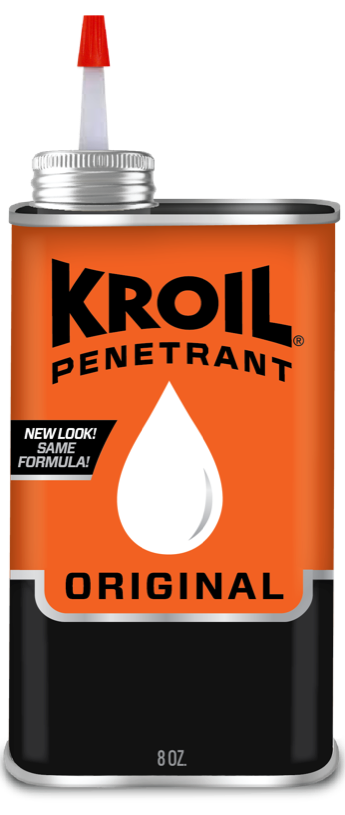 KROIL Penetrant with Silicone
Engineered to loosen frozen metal parts and provide extra lubrication for lasting protection.