Sales Terms and Conditions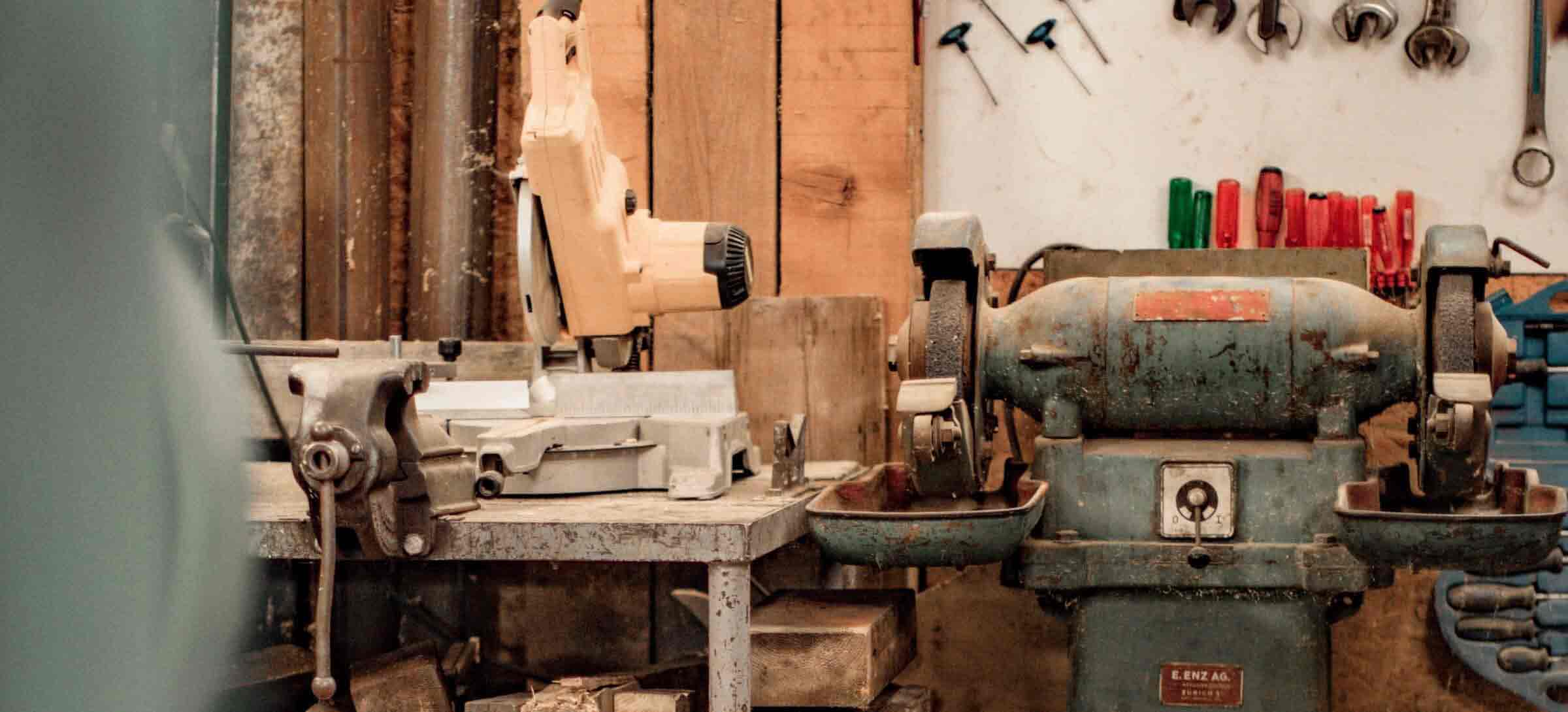 LAST UPDATED: April 18th, 2023
APPLICABILITY. These Sales Terms and Conditions (these "Terms") apply to all sales of goods made to you ("Buyer") by Kano Laboratories LLC or its affiliates (collectively, "Seller"), whether pursuant to (i) a distributor agreement or other contract between Buyer and Seller ("Contract") or (ii) Seller's bid, order, proposal, purchase order, request, solicitation, or any other offer to purchase goods (collectively, "Order"). These Terms are incorporated into, and made a part of, any Contract and all Orders. Notwithstanding any other terms or conditions in a Contract or any Order, Seller conditions sales to Buyer upon Buyer's acceptance of, and agreement with, these Terms. Any term or condition in an Order that is in addition to, not identical to, or conflicts with these Terms is not part of a Contract or Order, and Seller hereby rejects such additional, non-identical, or conflicting terms and conditions. Seller's failure to object specifically to any term or condition in an Order will not be deemed an acceptance of, or agreement with, such term or condition, a modification of these Terms, or a waiver of all or any portion of these Terms.
ORDERS. All Orders are subject to Seller's acceptance or rejection, in Seller's sole discretion. No Order will be binding upon Seller until one of Seller's authorized employees accepts and confirms the Offer in writing or Seller delivers goods to Buyer pursuant to the Order. If Seller do not accept an Order on or before the 30th day after Seller receives it, the Order will be deemed to have lapsed and of no further force or effect. Seller may cancel accepted but unfilled Orders, with or without cause, and without liability to Buyer. If Buyer cancels an Order, Buyer will pay (i) all costs Seller shall have incurred through the cancellation date, (ii) all costs Seller incurs after the cancellation date relating to the cancellation, and (iii) a cancellation fee equal to 25% of the Order price.
PRICE AND PAYMENT. Buyer will purchase goods at the prices listed in a Contract, if applicable, or as Seller quotes to Buyer in writing, without set-off, reduction, discount, recoupment, or withholding. Buyer will pay in full all invoiced amounts in U.S. dollars on or before the 30th day after Seller's invoice date, without set-off, reduction, discount, recoupment, or withholding, by such means as Seller shall require from time to time. Buyer will pay interest on delinquent amounts owed to Seller at the lesser of 1.5% per month or the highest rate permissible under applicable laws, calculated daily and compounded monthly. Buyer will reimburse Seller for all costs Seller incurs to collect delinquent amounts, including Seller's attorneys' fees. Seller may refuse to sell or ship goods to Buyer if Buyer is delinquent in making a payment or otherwise in breach of these Terms or, if applicable, a Contract. Seller may fix or change from time to time any credit terms upon which Seller is willing to sell goods to Buyer and may decline to sell or deliver goods to Buyer until Buyer meets Seller's credit terms
DELIVERY. Seller will use commercially reasonable efforts to deliver goods on or before Buyer's requested delivery dates, but Seller does not guarantee delivery dates, even if Buyer indicates required delivery dates in an Order. Under no circumstances will Seller have any liability to Buyer for deliveries that do not meet Buyer's requested delivery dates. Seller will select carriers to deliver goods to Buyer, but carriers are not Seller's agents, and Seller will not be liable for any delivery delay or delivery liability, including risk of loss or damage to goods in transit. Seller will deliver all goods to Buyer F.O.B. Seller's warehouse (regardless of the delivery method). Seller's delivery of goods to the carrier at Seller's warehouse constitutes delivery to Buyer, at which time title and risk of loss or damage to goods will pass to Buyer. Buyer will pay or reimburse Seller for all freight and delivery charges.
INSPECTION / ACCEPTANCE / REJECTION. Buyer shall inspect all goods and their containers promptly upon receipt but not later than 30 days after receipt ("Inspection Period") for (i) visible or patent damage and (ii) discrepancies from ordered quantities or specifications (i.e., nonconforming goods). Buyer will (i) use its best efforts to note damaged and nonconforming goods on the OS&D report upon receipt and (ii) notify Seller of the damaged or nonconforming goods within the Inspection Period. Unless Buyers notifies Seller of damage or nonconforming goods during the Inspection Period and furnishes such written evidence or other documents as Seller may request or require, Buyer will pay Seller the full price of the goods and be deemed to have accepted the goods "as is", "where is", and "with all faults." Seller's sole and exclusive liability for damaged and nonconforming goods will be, at Seller's cost and expense: (i) for visibly or patently damaged goods, to replace such goods or credit or refund the price Buyer paid for such goods; and (ii) for nonconforming goods, ship conforming goods to Buyer or credit or refund the price Buyer paid for the nonconforming goods. If Buyer refuses a delivery of or return conforming goods, Buyer will pay a restocking fee equal to 25% of the price of the wrongfully refused goods. Seller may make partial deliveries of goods, each of which will constitute a separate sale, and Buyer shall pay for all goods Seller delivers to Buyer.
RETURNS. Buyer may not return conforming goods. Buyer may return nonconforming goods for a full refund if Buyer (i) promptly provides written notice to Seller of the nonconforming goods during the Inspection Period and (ii) returns the nonconforming goods to Seller in properly packaged containers according to the return delivery methods specified by Seller. Seller will not accept returns of used or damaged goods, even if they are nonconforming, and will either dispose of such goods or return them to Buyer at Buyer's cost and expense. Buyer will be solely responsible for all risk of loss or damage when nonconforming goods are in Buyer's possession or return transit.
TAXES AND CHARGES. Prices exclude sales, use, excise, and other taxes, duties, and charges that may be assessed, charged, imposed, levied, or otherwise placed upon sales of goods. Buyer will be solely responsible for all such taxes, duties, and charges, excluding taxes imposed upon Seller's income. If applicable, Buyer shall provide Seller with all proper exemption certificates establishing that Buyer is licensed to engage in tax-free transactions with respect to goods under all applicable laws.
USE PRACTICES; BUYER OBLIGATIONS. Buyer will use, market, and resell goods only for their intended purposes and in accordance with all safety data sheets, instructions, and warnings. Buyer shall market and sell goods solely through its ordinary channels of trade in a manner that reflects favorably at all times on goods and the good name, goodwill, and reputation of Seller and consistent with good business practice. Buyer shall not "down-pack" any goods into different or smaller containers than those provided by Seller. Unless and until approved in writing by Seller, Buyer shall not resell, market, advertise, or promote goods through any third-party owned sales platform, including without limitation, Amazon, Craigslist, and eBay. Buyer will adopt, follow, and adhere to all safe delivery, disposal, handling, possession, shipping, storage, transportation, and other use practices and requirements for goods (collectively, "Use Practices"), including without limitation, safety data sheets, applicable law, and all use practices communicated to Buyer by Seller. Buyer will review all safety data sheets relating to goods, and, if Buyer does not have copies of them, Buyer shall request them from Seller. If Buyer resells goods, Buyer shall provide purchasers with copies of applicable safety data sheets. Buyer assumes all damages, liabilities, costs, and expenses (including attorneys' fees and related legal fees and expenses) (collectively, "Liabilities") to persons or properties arising out of, and relating to, Buyer's Use Practices. At Seller's reasonable expense, Buyer will assist Seller in connection with recalls or other requests to return goods, including contacting or helping Seller contact end purchasers. Buyer will promptly notify Seller of any complaint or adverse claim about the goods or their use. Upon Seller's request, Buyer shall submit to Seller complete and accurate reports of point-of-sale data in a computer-readable format containing, at a minimum, the amount of goods sold, the type of goods sold, zip code sold to, and industry sold to.
WARRANTIES. Seller warrants to Buyer that goods will materially conform to Seller's published specifications in effect on the date Seller delivers the goods to Buyer. The preceding warranty will be void and of no force or effect if Buyer does not adopt, follow, and adhere to all Use Practices. EXCEPT FOR THE WARRANTY SET FORTH IN THE FIRST SENTENCE OF THIS SECTION, SELLER SELLS ALL GOODS"AS IS," "WHERE IS," AND "WITH ALL FAULTS," AND SELLER DISCLAIMS ALL OTHER EXPRESS AND IMPLIED REPRESENTATIONS, PROMISES, AND WARRANTIES REGARDING THE GOODS, INCLUDING, WITHOUT LIMITATION, THE IMPLIED WARRANTIES OF MERCHANTABILITY AND FITNESS FOR A PARTICULAR PURPOSE. GOODS WILL NOT BE DEEMED TO BE IN NONCONFORMITY WITH SELLER'S PUBLISHED SPECIFICATIONS IF THEY HAVE EXCEEDED THEIR SHELF LIFE OR DETERIORATED DUE TO AGE, IMPROPER USE PRACTICES, OR OTHER FACTORS OUTSIDE SELLER'S CONTROL.
LIMITATION OF LIABILITY. NOTWITHSTANDING ANYTHING IN THESE TERMS, ANY CONTRACT (IF APPLICABLE), ANYORDER, OR OTHERWISE TO THE CONTRARY, SELLER'S ENTIRE LIABILITY (AND BUYER'S EXCLUSIVE REMEDY) FOR ANY CLAIMS ARISING OUT OF, OR RELATING TO THE TRANSACTIONS CONTEMPLATED BY THESE TERMS, WHETHER BASED IN CONTRACT, TORT (INCLUDING NEGLIGENCE AND STRICT LIABILITY), WARRANTY, OR OTHERWISE, WILL BE LIMITED TO, AT SELLER'S SOLE OPTION AND DISCRETION, REPLACING THE GOODS OR REIMBURSING BUYER THE PRICE BUYER SHALL HAVE PAID FOR THE GOODS. IN NO EVENT SHALL SELLER BE LIABLE TO BUYER ARISING OUT OF, OR RELATING TO, GOODS, THESE TERMS, OR ANY CONTRACT (IF APPLICABLE) FOR CONSEQUENTIAL, INDIRECT, INCIDENTAL, SPECIAL, EXEMPLARY, PUNITIVE, OR ENHANCED DAMAGES (INCLUDING LOST PROFITS OR REVENUES), REGARDLESS OF (i) WHETHER SUCH DAMAGES WERE FORESEEABLE, (ii) WHETHER SELLER WAS ADVISED OF THE POSSIBILITY OF SUCH DAMAGES, (iii) THE LEGAL OR EQUITABLE THEORY (CONTRACT, TORT, OR OTHERWISE) UPON WHICH THE CLAIM IS BASED, OR (iv) THE FAILURE OF ANY AGREED OR OTHER REMEDY OF ITS ESSENTIAL PURPOSE. IN NO EVENT SHALL SELLER'S AGGREGATE LIABILITY TO BUYER ARISING OUT OF, OR RELATING TO, GOODS, THESE TERMS, A CONTRACT, OR OTHERWISE EXCEED THE TOTAL OF THE AMOUNT BUYER SHALL HAVE PAID FOR THE GOODS. BUYER MAY NOT FILE OR PROSECUTE ANY CLAIM AGAINST SELLER, OR SEEK RELIEF OR REMEDIES FOR ANY LIABILITIES FROM SELLER, MORE THAN ONE (1) YEAR AFTER THE DATE THE CLAIM AROSE, REGARDLESS OF WHEN BUYER HAD KNOWLEDGE OF THE CLAIM OR LIABILITY.
CONFIDENTIAL INFORMATION. All of Seller's non-public, confidential or proprietary information, including but not limited to specifications, samples, documents, data, business operations, customer lists, pricing, discounts, or rebates, however disclosed or otherwise available to Buyer may not be disclosed or copied without the prior written consent of Seller. Seller shall be entitled to injunctive relief for any violation of this Section. This Section does not apply to information that is: (a) in the public domain; (b) known to Buyer at the time of disclosure; or (c) rightfully obtained by Buyer on a non-confidential basis from a third party.
INDEMNIFICATION. Buyer shall defend, indemnify, and hold harmless Seller and its parent and affiliate companies and all their respective officers, directors, managers, members, shareholders, employees, agents, successors, and assigns (collectively, the "IndemnifiedParties") from and against all claims, actions, suits, proceedings, demands, and disputes (collectively, "Claims"), whether at law or in equity, and all Liabilities, which are incurred by, or assessed or alleged against, any Indemnified Party that arise out of, or relate to, goods, these Terms, or any Contract (if applicable), including the following: (i) the management, conduct, or operation of Buyer's business; (ii) a breach, violation, or default of these Terms (including Claims relating to a "battle of the forms") or, if applicable, a Contract; (iii) third party Claims; and (iv) Buyer's Use Practices; provided, that, Buyer will have no indemnification obligation if, but only to the extent that, Claims or Liabilities are specifically due to Seller's gross negligence or willful misconduct.
NOTICE. All notices, requests, consents, claims, demands, waivers, and other communications hereunder shall be in writing and addressed as follows:
If to Seller:
Kano Laboratories LLC
1000 E. Thompson Lane
Nashville, Tennessee 37211
and, if to Buyer, to Buyer's address (i) if applicable, reflected in a Contract or (ii) otherwise on file with Seller. All notices shall be delivered by personal delivery, nationally recognized overnight courier (with all fees pre-paid), or certified or registered mail (in each case, return receipt requested, postage prepaid). Except as otherwise provided in these Terms, a Notice is effective only (a) upon receipt of the receiving party, and (b) if the party giving the notice has complied with the requirements of this Section. Either party may change its notice address by giving notice to the other party in the manner provided in these Terms.
WAIVER. No waiver by Seller of any of the provisions of these Terms is effective unless explicitly set forth in writing and signed by Seller. No course of dealing, use of trade, or course of performance will waive any of these Terms. A waiver on one occasion will not be a waiver of the same or similar subject or issue in the future. No failure to exercise, or delay in exercising, any right, remedy, power, or privilege arising from these Terms operates or may be construed, as a waiver thereof. No single or partial exercise of any right, remedy, power, or privilege hereunder precludes any other or further exercise thereof or the exercise of any other right, remedy, power, or privilege.
CHOICE OF LAW; JURISDICTION; JURY WAIVER. All matters arising out of or relating to these Terms are governed by and construed in accordance with the internal laws of the State of Tennessee without giving effect to any choice or conflict of law provision or rule (whether of the State of Tennessee or any other jurisdiction) that would cause the application of the laws of any jurisdiction other than those of the State of Tennessee. Any Claim arising out of, or relating to, goods, these Terms, or any Contract must be commenced, filed, and prosecuted exclusively within the state and federal courts in Tennessee, and each party irrevocably submits to the exclusive jurisdiction of such courts in any such suit, action or proceeding. Buyer and Seller waive all rights to a jury trial of any Claim arising out of, or relating to, these Terms or goods.
SEVERABILITY. If a court of competent jurisdiction shall declare a provision of these Terms to be invalid, unenforceable, or void, such provision will be deleted from these Terms or modified to be valid and enforceable as the court shall determine, but, in either case, the remainder of these Terms will remain in full force and effect.
TERMINATION. In addition to any remedies that may be provided under these Terms, Seller may terminate a Contract or an Order with immediate effect upon written notice to Buyer, if Buyer: (i) fails to pay any amount when due under these term; (ii) has not otherwise performed or complied with any of these Terms, in whole or in part; or (iii) becomes insolvent, files a petition for bankruptcy or commences or has commenced against it proceedings relating to bankruptcy, receivership, reorganization or assignment for the benefit of creditors.
FORCE MAJEURE. Seller will have no liability to Buyer for any delay or failure to perform Seller's obligations under these Terms (including delivery delays and failures), whether in whole or in part, due to any event, cause, or circumstance beyond Seller's reasonable control, including the following: weather conditions and acts of God; raw material shortages; strikes, lockouts, or other industrial or labor difficulties or disturbances; insurrections, rebellions, or other civil disobediences; wars or terrorist acts; conditions that make Seller's performance commercially or otherwise impractical or impossible; accidents or breakages of equipment or machinery; supplier delays; effects of law; or viruses, diseases, epidemics, or pandemics.
ASSIGNMENT. Buyer shall not assign any of its rights or delegate any of its obligations under these Terms without Seller's prior written consent. Any purported assignment or delegation in violation of this Section is null and void. No assignment or delegation relieves Buyer of any of its obligations under these Terms. Seller may assign its rights or delegate its obligations under these Terms to its affiliates upon written notice to Buyer.
ENTIRE AGREEMENT / INSTRUMENT PRECEDENCE. These Terms and, if applicable, a Contract are the sole and entire understanding and agreement of the parties regarding the purchase and sale of goods and supersede all prior and contemporaneous oral and written understandings and agreements between the parties regarding the purchase and sale of goods. No understandings or agreements exist between the parties regarding the subject matter of these Terms other than those expressly set forth in these Terms and, if applicable, a Contract. To the extent that any of these Terms are inconsistent with terms in a Contract or any Order, these Terms shall take precedence. No Order terms or conditions shall amend, modify, vary, supersede, become a part of, or take precedence in any way over, these Terms. Seller hereby rejects, and Buyer hereby disclaims, all Order terms that conflict with these Terms. No course of dealing, use of trade, or course of performance shall supplement, amend, modify, or be used to construe these Terms.
SURVIVAL. Provisions of these Terms which by their nature should apply beyond their terms will remain in force after any termination or expiration of these Terms.